Clubs
Extra Curricular Sports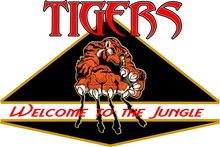 Holy Trinity Academy offers a full range of sports teams for both boys and girls including volleyball, basketball, wrestling, badminton and golf.
Social Justice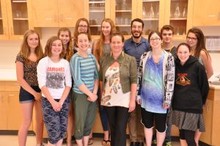 The Social Justice Team at Holy Trinity Academy is excited about all the events the school has participated in this year. Our year kicked off with an exciting and inspiring trip to Calgary for WE DAY where we learned about programs we could be involved with and how we could reach out to our community. In November, many of our students took a pledge of silence for a day to raise awareness for people who do not have a voice. Our annual Christmas Food Drive saw hundreds of items being donated to the local food bank as well as motivating our male staff to don tutu's for a day! In the spring we turned our attention to raising funds to promote education in Nicaragua—our global focus this year. We were also excited about our yearlong efforts to collect and recycle batteries. We collected over 50 lbs. of batteries that can be used to create zinc supplements for people in developing nations. God has blessed us this year with a passion for our community and our world. We look forward to what He has for us next year!
Travel Club
Students will have the opportunity to tour Venice and the Grand Canal aboard a Gondola stopping in St. Mark's Square, and visiting Doge's Palace.  Next they will be off to Florence to take a guided tour through the city and visit the Duomo and Pisa.  The next stop on the tour will be Assisi where students will see the Basilica of St. Francis.  Students will then travel to Pompeii and visit the Roman Ruins.  The final portion of the trip will see students travel through the Sorrento Region to Rome where they will see the Sistine Chapel, St. Peter's Basilica, and Tour Vatican City, moving onto the Colosseum and the Roman Forum.
Need more information?
Contact Miss Jessica Bens @ 621-5735
Also you can check the website at:  http://www.eftours.ca/educational-tour/grand-tour-italy