All Grads are Eligible! CSTS Scholarship.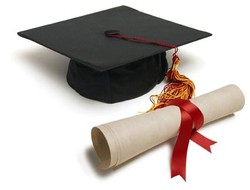 Just a reminder to ALL Graduates, that you are eligible for the CSTS Scholarship.  This is a $1000 scholarship towards your post-secondary education.  The only criteria is that graduated from Holy Trinity Academy within the last 27 months and are attending post secondary studies.  Just that easy!   For more information follow the links below.
Final Exam Schedule - June 2017
The final exam schedule has been completed please click on the link below to access the schedule. 
Lunch Canteen Update
The canteen will now be closed for the remainder of the year.  
Social Justice Club will be selling pizza every Wednesday till the end of the year for $2.50 per slice.
Division News