Holodomor Presentation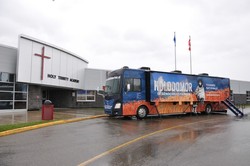 We had an amazing learning opportunity on Wednesday; The Holodomor bus was here to deliver an interactive and powerful presentation to our students about the Ukranian Genocide.  It was a learning opportunity not to be forgotten.  More photos are available on our facebook page.
THANK YOU GFI Solutions Ltd.!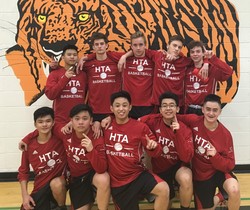 A huge THANK YOU to GFI Solutions Ltd. for the donation to purchase all our Girls, Sr. Boys and JV Boys Basketball Clothing! They all looked great thanks to your generosity.
THANK YOU PEMBINA PIPELINES!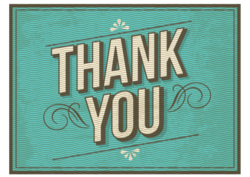 We would like to acknowledge Pembina Pipelines for sponsoring our guest speaker, Amanda Oling last week.  Your contribution brought a valuable presenter to our students that otherwise would not have been possible.
393 POUNDS OF DONATIONS!!!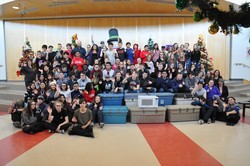 On behalf of the Social Justice Team I would like to thank you all so very, very much for your generosity in donating to the Trinity for Teens Christmas Drive that will be given to the teen mental health ward at Calgary Foothills hospital The response was overwhelming and very heartwarming! This is truly the gift that keeps on giving as these supplies will last them all year long. It continues to benefit the teens as they will have clothes, food and toiletries to make them more comfortable. Many stories have been shared of the impact this has on their lives and the staff. This would not be possible without your generous support. Many, many thanks!!

Sincerely,
Lorri Winship
Sherri-Lynn Peacock
Social Justice Team
School News